ggps is a Python and GTK (PyGTK) based GPSD Client.
It shows the status of GPSD in the Systray and open a window like xgps when you click at the symbol.
Note: ggps 0.4 is not compatible with gpsd versions >=0.90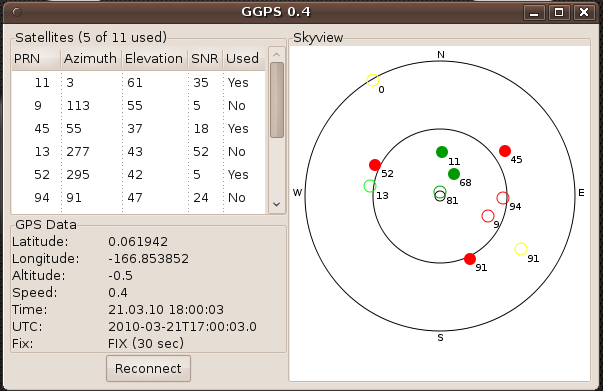 To use it with Debian/Ubuntu you need the packages python-gtk2 and python-gps. I tested it with Ubuntu 9.04+ and a Gnome Desktop.

To start it make the file executable or start it with python.
Changelog
0.4 (13.03.2010)

speedup and avoid flickering
show an error dialog if the connection to gpsd could not be established

0.3 (04.10.2009)
0.2 (18.06.2009)
Download
Feedback
If you have questions or comments please read the contact page.